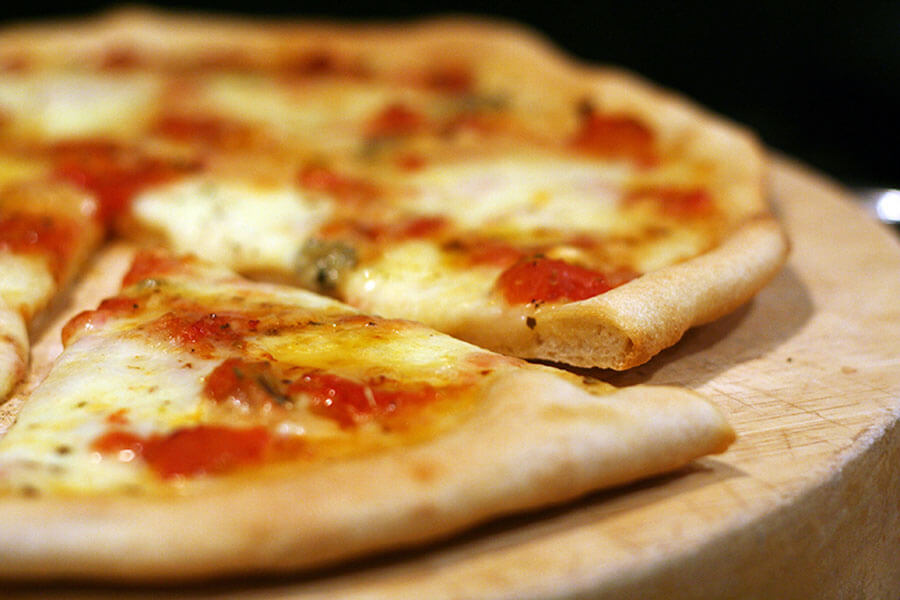 So after playing with all different variations of the classic pizza dough. this is the one I've come to use as my go-to recipe. Super simple and always comes out perfect.
3 cups flour, plus more for work surface
2.5 teaspoons sugar
1.5 teaspoon yeast
330ml ice water
2 tablespoon olive oil
2 teaspoon table salt
Mix the flour, sugar, and yeast until combined. With the mixer running, slowly add the water and process until dough is just combined and no dry flour remains. Let the dough stand for 10 minutes. Add the oil and salt to the dough and process until dough forms satiny, sticky ball that clears the sides of the workbowl (30 to 60 seconds). Remove dough from the bowl and knead briefly on lightly oiled counter-top until smooth (about 1 minute). Shape dough into tight ball and place in large, lightly oiled bowl. Cover tightly with plastic wrap and refrigerate for at least 24 hours and up to 3 days.
The sauce is as follows:
(400g) can whole peeled tomatoes, drained and liquid discarded
1 tablespoon extra-virgin olive oil
1 teaspoon balsamic vinegar
1 medium garlic cloves, minced or pressed through garlic press
1/2 teaspoon table salt
1/4 teaspoon ground black pepper
1 teaspoon dried oregano
Mix all in a blender and refrigerate before use. As a few extra tips I've picked up along the way - I recommended cooking the base slightly before putting the sauce on as it helps to stop the base going too soggy - its also advisable to brush a little olive oil around the edge just to get a really crispy finish.
Cheers