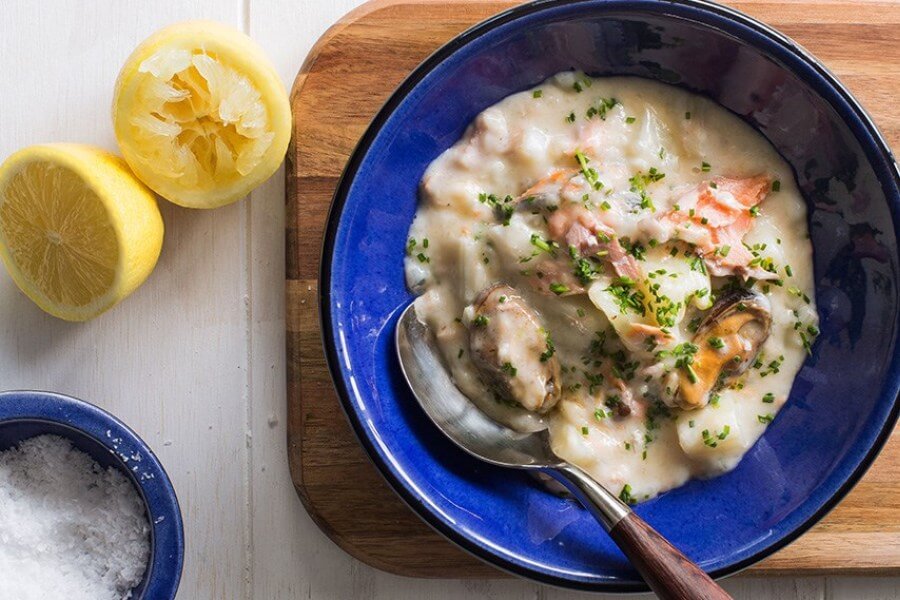 As its been getting cold here as of late, I've been cooking up quite a few of my hearty winter meals. As my family and I ate this a few weeks ago, I thought I would post it up here and share.
1 cup white wine
1 tablespoon butter
2 garlic cloves
1 tablespoon mixed herbs
750gm marinara mix
125gm bacon
2 cups onion
3 cups potatoes
1 large carrot
750ml liquid (reserve + Δ in stock)
1 1/2 cups of milk
1/2 cup of flour
1 teaspoon cajun
Put the whine, butter, garlic and herbs into a large pot and bring to simmer. Add the marinara mix and cook for ca 2mins - drain it (keeping the reserve liquid for later) and place seafood to the side.
Dice all vegetables, and sauté the bacon until the fat has rendered. Add the onions and carrot and cook for ca 6-8mins (until they begin to brown) Now add the potatoes and cook for another 5 mins.
Add the 750ml liquid, bring to the boil and than reduce back to a simmer. Continue to cook for ca 30mins , or until the potatoes are soft.
Mix the flour in a small amount of the milk to create a "paste" - stir in the remaining of the milk and add it to the vegetables. Add the cajun and seafood and let it simmer for 2-3 minutes before serving with crusty bread.